Long Shoals Baptist Church
2988 Long Shoals Rd.
Lincolnton, NC 28092
Long Shoals Baptist Church has been serving the



Long Shoals Community since 1901.

Our Mission Statement
Our purpose is to share God's love with everyone who enters our doors and to share the Gospel with the whole world through support of the North American Mission Board and the International Mission Board of the Southern Baptist Convention.
Our Pastor, Rev. Wesley Ingle, is a graduate from Fruitland Baptist Bible College and has served as pastor at Long Shoals Baptist since September 27, 2015. He and his wife, Angela, have two sons, Caleb and Elijah.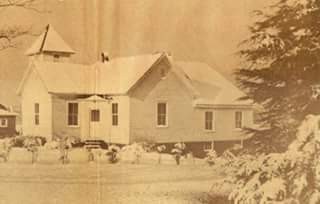 We are a God serving, God loving,
family oriented Southern Baptist Church. We support community, county, and statewide missions,as well as national and international missions through the Southern Baptist Cooperative Program.